6th Year
---
We are currently accepting applications to 6th Year for the 2019/2020 and 2020/2021 academic year.
For more information on the applications process please visit our Admissions page>>
To contact the 6th year office directly please email 6thyear@instituteofeducation.ie
---
Our students possess an impressive record of achievements and we are extremely proud of them all. Their successes show that with commitment, motivation and hard work we can all achieve great things.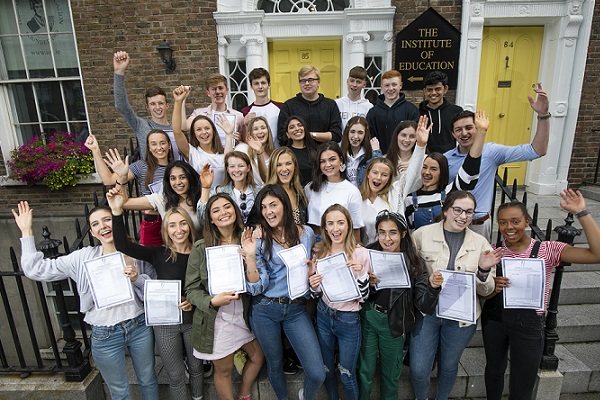 It was another great year of results here at The Institute of Education, with 130 of our students achieving over 550 points. Well done to all our Leaving Cert Class of 2019!
---
The Leaving Certificate syllabus is covered in full in the 6th year, with specific paces for various subjects. With 25 subjects to choose from, 6th year timetables are created with the help and support of teachers and guidance councillors. Our experienced teachers have been working with first time and repeat Leaving Certificate candidates for years and understand their specific needs.
Teachers discuss grade targets with students and monitor performance with regular testing and continuous assessment and as well as responding to student needs.
Our dedicated career guidance department works closely with our full-time 6th year students, providing them with detailed advice and support on CAO and UCAS applications. Students are also provided with constant academic mentoring, study skills seminars, and access to a student welfare officer when required.
---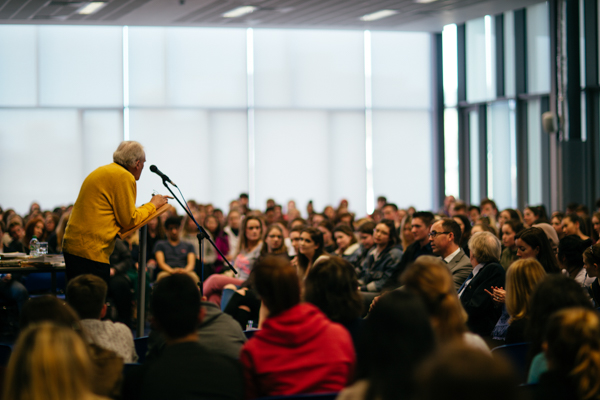 In April 2016 renowned Irish poet Paul Durcan visited The Institute of Education and gave a two hour lecture to our 6th year students.
Save
Save
Save