Health & Fitness Programme
At The Institute of Education we understand that a healthy lifestyle is central to effective learning and preparation for a successful, happy life.
Our Health & Fitness Programme aims to help students maintain good health and nutrition, manage stress and establish a pattern of healthy living which will be sustained into adult life.
Run by Irish international athlete Brian Gregan, the programme includes weekly talks on health and nutrition, weekly fitness classes and circuit training, yoga and athletics coaching.
All students in our 4th, 5th and 6th year schools are encouraged to take part in the programme throughout the year.
---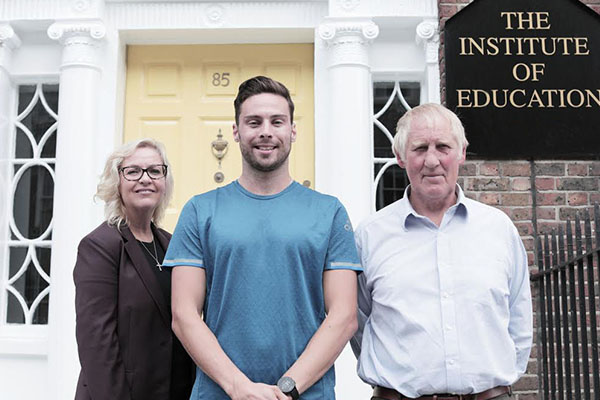 ---
About Brian Gregan
Irish International Sprinter Brian Gregan is an athlete who has won a silver medal at the European Championships and has represented Ireland at International track events for over 10 years.
In 2017 Brian was named as Athletics Ireland Athlete of the Year. Brian has a BA in Sports Science and a Level 2 coaching qualification. In his role as Director of our Health & Fitness Programme, Brian coaches the Institute's athletics team, holds weekly circuit training classes and gives weekly talks on nutrition, health and motivation.