Student Support
Our student support team is a central part of our school, and is committed to working with our students and helping them achieve their full potential. Our aim is to ensure that students with specific learning difficulties or other needs which may impact on their academic progress are given the opportunity to achieve their full potential in our school.


---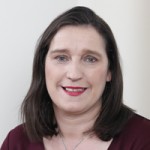 Orla Ni Shuilleabhain: Academic Mentoring & Student Welfare Officer
Orla consults and advises students on how best to approach and manage their academic workload. Throughout the year she provides one-to-one personal mentoring, helping students to develop good time management and problem resolution skills and improving their organisational capabilities. Students are advised on how best to approach and manage their workload and parents receive regular feedback to their child's progress.
---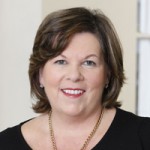 Clare Grealy: Academic Mentoring
We have assigned one of our most successful teachers to the role of Academic Mentor. Clare consults and advises students on how best to approach and manage the academic workload. Clare was educated at Notre Dame de Missions, Churchtown, and at UCD where she studied Irish and Politics.
---
Helen Casey: Resource Teacher
Students whose special educational needs have been identified at interview or subsequently, are placed under the guidance of Helen Casey during their time at The Institute of Education. Helen meets with students on a one-to-one basis during their study periods and liaises with the individual subject teachers to monitor student's progress, ensuring that they have access to the learning support they need. She works with dyslexic students and focuses on areas such as reading comprehension, written expression, organization, note taking and mind mapping skills.
Helen also assists students who may have grounds for seeking 'Reasonable Accommodations' during their Leaving Certificate Examination. Students who are identified through psychological/psychiatric reports, copies of which must be supplied by parents, may be entitled to special dispensations or provisions in the Leaving Certificate examinations. These may include:
– Reasonable Accommodations i.e. extra time, rest periods, scribe, use of computer
– Language Exemptions i.e. Irish and other languages
– D.A.R.E. Scheme Registration