Full-Time School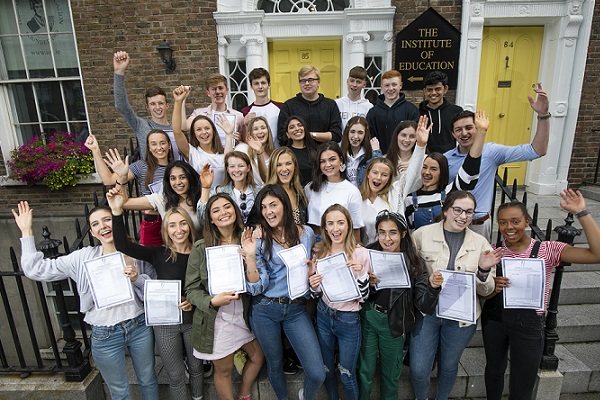 It was another great year of results here at The Institute of Education, with 130 of our students achieving over 550 points. Well done to all our Leaving Cert Class of 2019!
---
The Institute of Education's full-time school is for 4th, 5th and 6th year students and repeat Leaving Certificate students of all abilities.
Learn more about our 4th Year full-time programme here >>
Learn more about our 5th Year full-time day school here >>
Learn more about our 6th Year full-time day school here >>
Learn about repeating the Leaving Cert at the Institute here >>
As a multi-denominational, co-educational school we encourage all our students to achieve their full potential both personally and academically. We do this by creating a caring and happy environment where our renowned teachers can give expert, individual attention to all students, across the widest range of subjects available at any school in the country. Read about some of our student's recent success stories here >>
Our full-time students receive the benefit of:
---
The Buzz
The Buzz is a weekly newsletter for all full-time students in The Institute of Education. Packed full of information on extra-curricular activities, career guidance news, dates for the diary, study skills tips and more, its aim is to keep students and staff up to date with everything that's happening in our school.
The Buzz is available in the study halls and 5th and 6th year offices every Monday morning, and can also be downloaded from the website. Read Week 30, published Monday 7 May 2019>>
---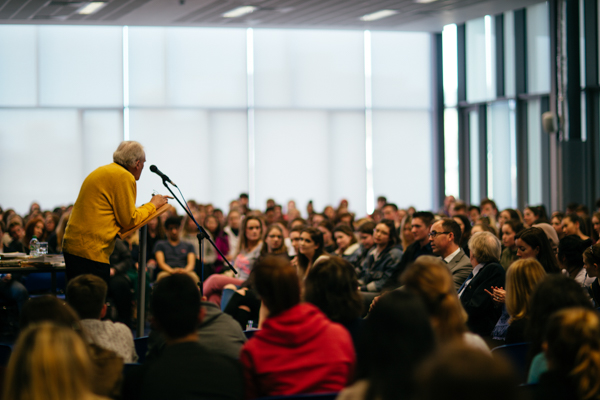 In April 2016 renowned Irish poet Paul Durcan visited The Institute of Education and gave a two hour lecture to our 6th year students.
---