Saturday 5 and Sunday 6 October 2019
2 Day HPAT 2019 Preparation Course
Get the skills, strategies and confidence to reach your potential in the HPAT.
Students attending our HPAT Preparation 2-Day Workshop receive the following benefits:
Tuition from highly qualified and experienced educators.
Full length mock examination, under simulated HPAT conditions.
Worked solutions to 9 Practise tests, and ALL sample questions, which allow students to identify the pitfalls and traps that exist within HPAT style questions.
Comprehensive course notes, which support classroom tuition.
A guide to the logic and reasoning behind HPAT style tests.
Strategies for maximising performance on the day.
---
What is the HPAT?
Ireland requires the sitting of the HPAT (Health Professions Admission Test) examination in the year of application to the CAO (Central Applications Office), in order to gain entry to medical school.
The examination is independently administered by ACER (Australian Council for Educational Research), and tests a range of skills that are not tested in the Leaving Certificate. These skills include problem-solving, data-interpretation, logical reasoning, non-verbal reasoning and an assessment of a candidates ability to understand the thoughts, behaviour and/or intentions of people.
---
Day One
This session deals with each of the following three sections individually:
1. Logical reasoning and problem-solving
2. Understanding people
3. Non-verbal reasoning
Students work through sample questions in detail and are also given the opportunity to try some questions for themselves, allowing them to apply the strategies provided and develop their confidence and improve their exam skills
---
Day Two
This session begins with a brief review of the major strategies discussed in Day One. Students then then sit a full HPAT-style examination under realistic conditions, giving them invaluable exam experience. The results of this exam allow students to gauge their progress and highlight any sections that may require further work ahead of the exam.
The course concludes with a talk on time management, setting realistic and effective study plans and managing your workload. All these topics are intended to help students achieve their potential in both the HPAT-Ireland Admissions Test in February and in the Leaving Certificate in June.
---
Materials provided as part of the course include:
Sample Exam: This is used as a mock exam during the course. Students attending the course are permitted to keep this sample exam.
Sample Exam questions (equivalent to five full sample exams): students are able to practice using these questions prior to their HPAT.
Worked solutions to the HPAT Ireland Practice Test I, Test II and ALL sample questions provided to students during the course. These resources are invaluable as they demonstrate to candidates the logic of each question and allow students to identify the pitfalls and traps that exist in HPAT style questions.
Worked examples and a guide to the logic and reasoning behind these types of tests.
Comprehensive course notes, supporting the classroom tuition. In addition, students are issued with class notes which are worked through during the Course. The Institute of Education has invested significant time and resources in developing the materials above.
We have retained leading experts in the relevant fields to prepare these materials. The Institute of Education has also reviewed the materials that are available to purchase. We believe that the only additional materials that students should purchase are the HPAT Practice Exams. This material may be purchased from:
www.hpat-ireland.acer.edu.au/index.php
---
About our Tutour:
John Gannon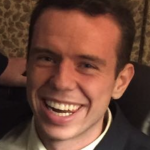 Dr. John Gannon sat the HPAT in 2012 and scored in the 99th percentile. He was awarded a scholarship to study medicine in UCD and graduated with a 2:1 honours degree in 2018. He currently works as an intern in University College Hospital Galway.
John began giving HPAT grinds during his first year at university, and he went on to set up courses in St. Michael's College and Griffith College in Dublin. His students have enjoyed great success with the exam over the years, and there are now over 40 medical students around Ireland who have been under his tutelage. See what some of these students have to say about training for the HPAT with John.
Rachel, 93rd percentile (2014)
"I would without a doubt recommend John's HPAT grinds. He is not only naturally talented at the HPAT himself but has a great way of explaining and sharing his skills. John has an abundance of practice questions which he not only gives you but also works through each question and its solution. Doing grinds with John was definitely pivotal in my HPAT success."
Conor, 99th percentile (2015)
"The HPAT classes were massively beneficial to me. They helped me to develop a strategy for dealing with the exam and gave me a whole pile of new techniques for dealing with specific types of questions. Definitely one of the main reasons I got into medicine."
Katie, 100th percentile (2016)
"I learned so much from going to this class and listening to other people work through questions in ways I never would have thought of. I found it really helpful to learn from different approaches that I could then use to answer future questions. I also liked he classroom setting as a change from practicing online. These classes made it a lot easier for me to practice the HPAT consistently throughout the year so I would definitely recommend them!"
Roisin, 99th percentile (2017)
"John's classes were the most helpful HPAT related classes I did. He made the exam seem more interesting and accessible as opposed to the scary impossible exam it is often made out to be. I found his classes enjoyable and he helped us make sense of the often-obscure questions that we came across. He was always very reassuring and it was great to have a current med student to answer any of our questions. I would definitely recommend this class to anyone considering taking the HPAT as I don't believe I would have got medicine without his help!"
Saturday 9 and Sunday 10 February 2019.
| | | |
| --- | --- | --- |
| Start Date | End Date | Times |
| Sat 9 February 2019 | Sun 10 February 2019 | 10.00am – 4.30pm |
The fee for this course is €350.
Please note:
Laser/Credit Card payments accepted
10% reduction for the second and subsequent members of the same family, attending the same courses. Please contact our office to avail of this discount.
Fees are non-transferable
Q: Can I be admitted to class without my card?
A: NO CARD, NO CLASS. It is every student's personal responsibility to ensure they have their card with them each time they attend classes at the Institute. We have the right to refuse admission to any student who does not comply with this regulation. A day pass costs €10. A replacement card costs €20.
Q: Is there a place I can get lunch?
A: Yes, we have an onsite canteen serving a variety of sandwiches and drinks. Also, locally, there are sandwich bars and shops.
Q: My son/daughter is unwell and cannot attend.  Can I have a refund?
A: No, there are no refunds.  However, if you return the student's admission card to us immediately, along with a short letter of explanation, at the discretion of management, a credit note can be put on the student's file for future use or for use by a sibling.
Q: My son/daughter cannot attended the course.  Can we buy the notes?
A: No. Teaching is a central part of all our courses. The notes are to facilitate recall and revision of the day's work covered by the teacher.
Q: Am I entitled to the notes from classes that I was absent from?
A: Yes, however you must deal directly with your teacher in relation to this.
Please click here to view Terms & Conditions for our part-time tuition and courses>>